Golf Buggies, Hospitality Carts, Golf and Turf Utility Vehicles. New and used golf buggies for sale.
Whether you need a new golf buggy, second hand golf buggies, hospitality carts or utility pickups, Motorculture can offer you a wide range of petrol, LPG gas or electric vehicles. New Yamaha golf buggies, new Club Car carts, new E-Z-GO golf cars and utility vehicles, Toberlin vehicles or secondhand/pre owned, some are sold as-is, others are refurbished or converted to our customers specific needs for example farming, hunting, golf courses, schools, building sites, university campuses, M.O.D camps, hospitals, factory estates, football stadiums, golf driving ranges, shopping arcades, holiday camps, caravan sites and ferry ports.
Latest News: Motorculture is pleased to support HELP for HEROES supplying an E-Z-GO Cushman Shuttle 6 seat electric road legal vehicle.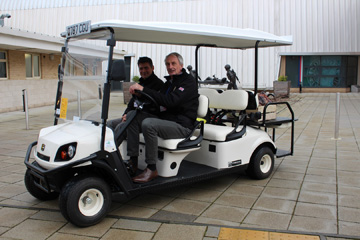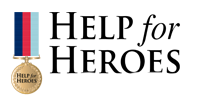 Jock Easton Head of Recovery for HELP for HEROES NSRC:
"The vehicle is already proving to be an asset for my team; I'm sure that as the Hero garden develops, which sits some distance from the recovery centre, beneficiaries will enjoy a more appropriate method of transportation across the Naval base site in order to access another aid to their recovery".
www.helpforheroes.org.uk
New and used, bought and sold, collection and delivery. Part exchange and finance available.
Petrol or electric golf buggies - which golf buggy is best for you? Click here for more...